Gerri H. Walker: President/CEO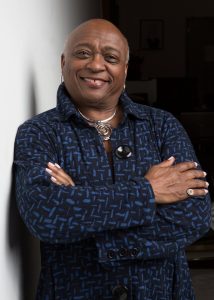 Gerri H. Walker, as the long-term chairman of The Behavioral Wellness Center (formerly North Philadelphia Health System – Girard Medical Center) Board of Directors and as City Representative and Commerce Director, the chief marketing and business development executive for Philadelphia overseeing a budget of $108mm and 700 employees, brings a dual perspective to her role as CEO.
Walker has extensive business management and communications experience from leading her own consulting company. She received a Master's in Education from Temple University and a B.A. in French and Spanish from the University of Pittsburgh. In addition to studies abroad, she also has experience in domestic and international business.
Walker has been President and CEO of her own company serving domestic and foreign national chief executive officers in business development, management and communications.  Among her many accomplishments, she's been listed in Who's Who in International Entrepreneurs, Business Leaders Worldwide and American Business Leaders.
She has also taught leadership and executive communication at several leading universities, traveled throughout West Africa, lived in Accra, Ghana and won Power Talk International's worldwide speech competition on the stage of the Sydney Opera House.
She was previously a partner of Diamond Cutter, LLC, a holistic wellness company dedicated to enhancing lives, mind, body and spirit; and co-founder of The Forerunners International Institute, a non-profit dedicated to fostering communication and understanding among persons of the African diaspora, through personal development, travel and international conferences.
Walker is currently chairman of the board of the Simpson Fletcher Conestoga Corporation, which owns a housing complex for the elderly and the disabled.  She is a member of the board of the Inspire Children Foundation and former chair of the Philadelphia Commercial Development Corporation, a public financing agency, and of the Pennsylvania Minority Business Development Authority and Urban Affairs Coalition among others.
All of Walker's experiences, including her work as a licensed spiritual practitioner, give her a unique outlook on the field of behavioral health from its impact on youth, the financial health of families and communities, holistic wellness, the need for cultural sensitivity and the governmental financial commitment needed to make a difference.