Behavioral Wellness Center at Girard Featured In The Philadelphia Inquirer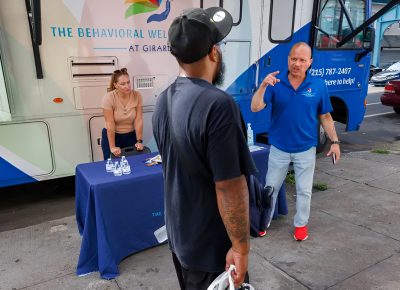 The Behavioral Wellness Center at Girard was recently featured in the Philadelphia Inquirer for our hard work in fighting against the drug crisis currently happening. You can read an excerpt from the article and find a link to the full article below: Every weekday, a massive RV rolls down Kensington's narrow streets, delivering addiction care and medical supplies to triage the latest danger in Philadelphia's drug crisis. When it parks on Kensington Avenue, the team inside from Girard Behavioral Wellness Center, one of the city's oldest addiction treatment organizations, steps out to try to encourage people with addiction into treatment.
Nowadays, the first question nurse Elaina Rodriguez asks of patients who approach her is whether or not they have any wounds. It's a sign of the spread of the animal tranquilizer xylazine through Philadelphia's drug supply — and it's made the Girard team's already difficult job that much harder.