Dr. Renee Harvin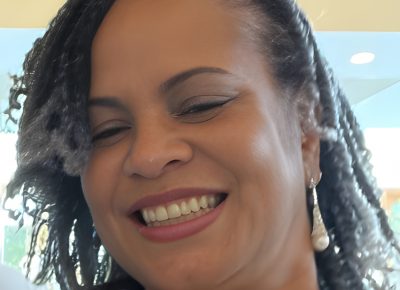 I grew up in the depths of North Philadelphia, and the heart of West Philadelphia. Raised by both my father and mother, learning from the beginning to have unconditional love, compassion and empathy for everyone. I knew to pray and who God was at an early age, and yet life seemed to come at me quickly. I moved on my own at age 19, by the age of 22, I was married with three sons.
In 1987 I experienced the loss of my 9 year old middle son, it was the most devastating experience of my life. It was during this dark and painful time of my life I found myself living in an underworld, succumbed by the addiction of drugs and alcohol for 10 years.
But, God's Grace and Mercies!! In 1997, I came to (Girard/NPHS) Behavioral Wellness Center as a patient. I was encourage, and inspired, and from that point on I persevered, being resilient and blessed with employment, a new home, united with family, and continued my education, Achieving an Associates, Bachelors, and Master's degree, all through life's trials and tribulations, maintaining sobriety.. In 2013, God opened the doors at the Behavior Wellness Center at Girard as an employee. Giving back to the clients that was given to me. From ARA (Addictions Recovery Assistant), to a Counselor, a Clinical Supervisor, and now the Lead Utilization Reviewer. I am also an Adjunct Professor at Alvernia University, and Pastoral Counselor at my Church. To top it all off, with God and the supports of The Be Well Center, I achieved my Doctoral Degree, a PhD in Human Services 2020. I am Dr. Renee C Harvin.